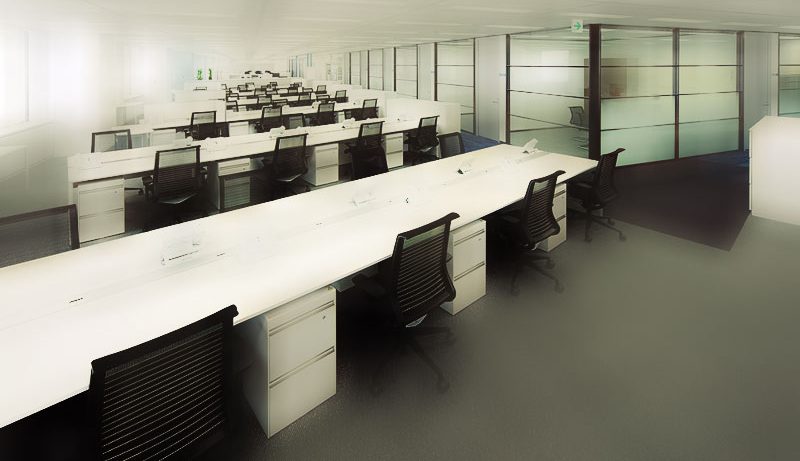 Open office trends

General

comments

asiadmin
Stepping into the 21st century began the event of the secretary being a scare role in most companies, especially in the software industry. It was simply more efficient for the individual to do many things themselves. Even the acceleration of mobile apps and electronic banking put decisions and actions at the tips of everyone's fingers.
However, after this shift, there began an emergence of undue obstacles in the office environment, knock doors, picking up the intercom just to address someone a few steps away. While the attempt was started way back in the 1950's, where pillar-less offices gave more for architects to work on, open tables seemed to appear fascist. They threw some spirit back into the spaces by adding cubicles.
Even today there is an open debate about the real results from open offices. Therefore, a mix of open and closed seems to balance out how an office would be laid out.
Closed where privacy is needed, like conference rooms, server areas, interview rooms. Open where a like set of skilled people are accommodated. Reducing the amount of formality needed to tighten up communications.
There are some careful considerations to make while laying out an open office.
Interspace has to be more between seats, boarder table area, this helps to avoid creeping into safe interpersonal distance
Dual displays, not only do they improve productivity but prevent distractions from activities of the people sitting across them.
Light main colors with some contrast sections helps accent the monotony into life
Lighting should be ambient, shadows can affect the mood of the environment
Broader passages can serve as impromptu meeting area for stand ups
Adjustable chairs with lumbar support
Good visibility for sign boards, Projection screens, makes communication a lot more effective.
The open office is sure to evolve as technology changes, it also means that it will be affected as culture changes as well, it is also influenced by geography and the type of industry you work in.